Artists for Woman Life Freedom supports the creation and display of public artworks in collaboration with museums and institutions, to raise awareness of the courageous Iranians battling for their basic human rights against the crimes of the Islamic Republic. Visual art has become a powerful tool in the hands of grassroot activists, whose protest art has painted countless streets around the world with defiance since the murder of Jina Mahsa Amini. 
Our campaign contributes to the striking images of dissent and resistance by occupying billboards and poster plinths across the UK and internationally in collaboration with public art institutions. The posters include the slogan of the campaign "Woman, Life, Freedom زن ، آزادی ، زندگی"  with the impactful artworks of four Iranian artists: Hadi Falapishi, Koushna Navabi, Anahita Razmi and Abbas Zahedi.
Artists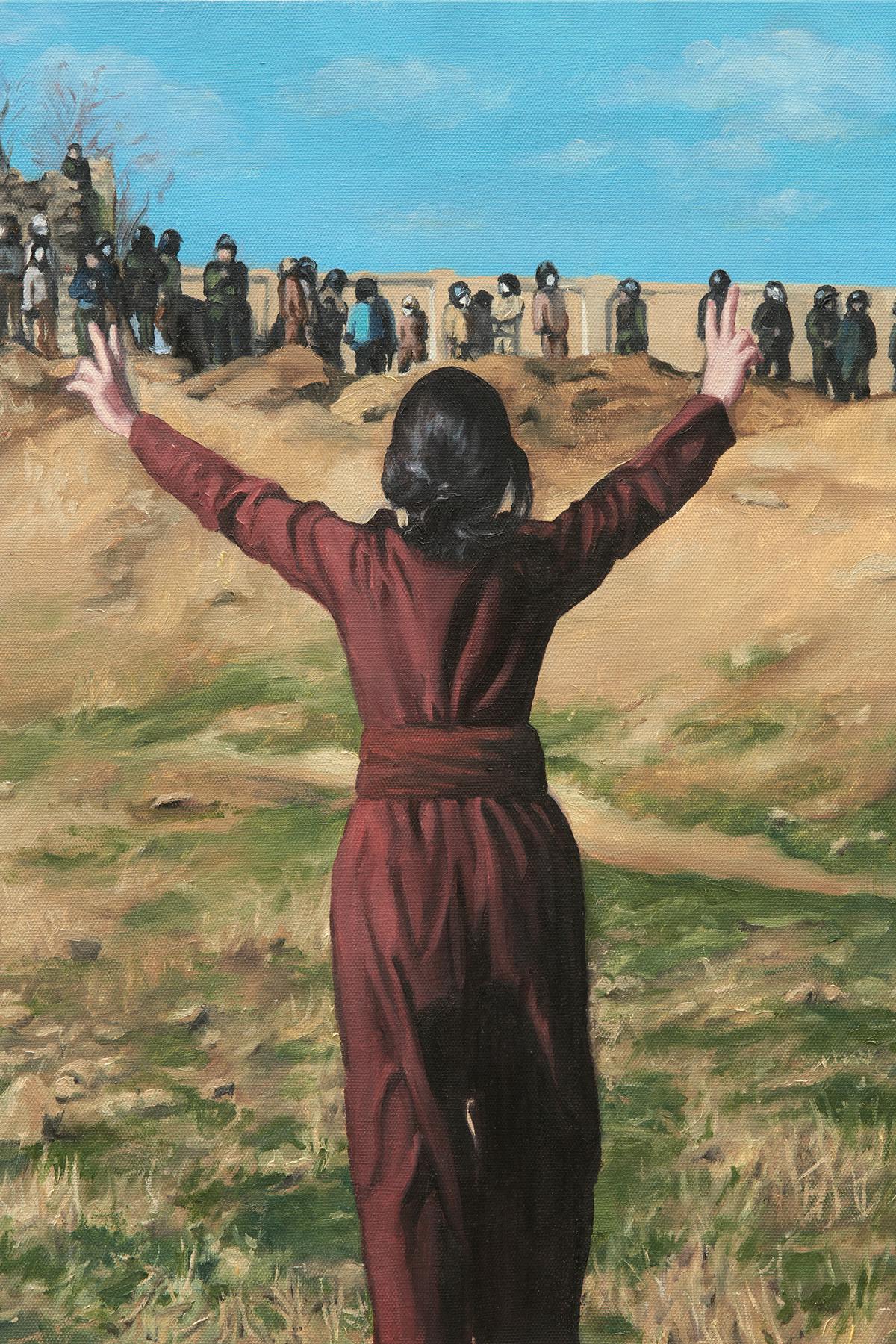 Hadi Falapishi (b.1987) lives and works in New York. In his work, Falapishi employs a seemingly humorous cast of characters – humans, cats, mice, and other animals, to enact a meditation on themes of displacement, alienation, and entrapment. His large-scale photographic works play on photography's traditional role to reflect the society in which they were made, as well as the technical virtuosity that typically accompanies the medium. Rather than using photography as a direct document, he creates unique works that are the product of private in the darkroom in which Falapishi manipulates the surface of photosensitive paper with flashlights and direct exposure to light. Cartoonish in appearance, his compositions reflect not a process of deskilling, but are instead the results of the constraints of darkness, and the limitations of his own body. Falapishi's characters are placed within seemingly generic architectural environments, such as houses, fences, or other barriers, the figures' interactions quickly take on resonance with familiar social hierarchies – the power structures within society, ideas of ownership and residence, and inside versus outside. These figures appear to revel in their own personal vices, confusing the morality implied by the traditional roles they assume. Often engaging in a tongue-in-cheek violence, which carries over to Falapishi's sculptural and installation-based works, his characters reflect how tenuous and fragile the familiar structures of our society can be, and a shared fear of isolation.
In 2022, CCA Goldsmith's London presented the first institutional exhibition of Falapishi's work in Europe, As Free As Birds. Additionally, In 2022, Power Station, Dallas presented the solo exhibition Young and Clueless. Falapishi's work was recently included in the 2022 Invitational Exhibition of Visual Arts at the American Academy of Arts and Letters, New York, Greater New York 2021, MoMA PS1, New York, 100 Drawings from Now at The Drawing Center, New York, 2020, In Practice: Total Disbelief, SculptureCenter, Long Island City, 2020, and Open Call, The Shed, New York, 2019. Falapishi received his MFA in Photography from Bard College, Annandale-on-Hudson, New York in 2016. His work is held in the permanent collections of the Whitney Museum of American Art, New York, and MoCA, Los Angeles.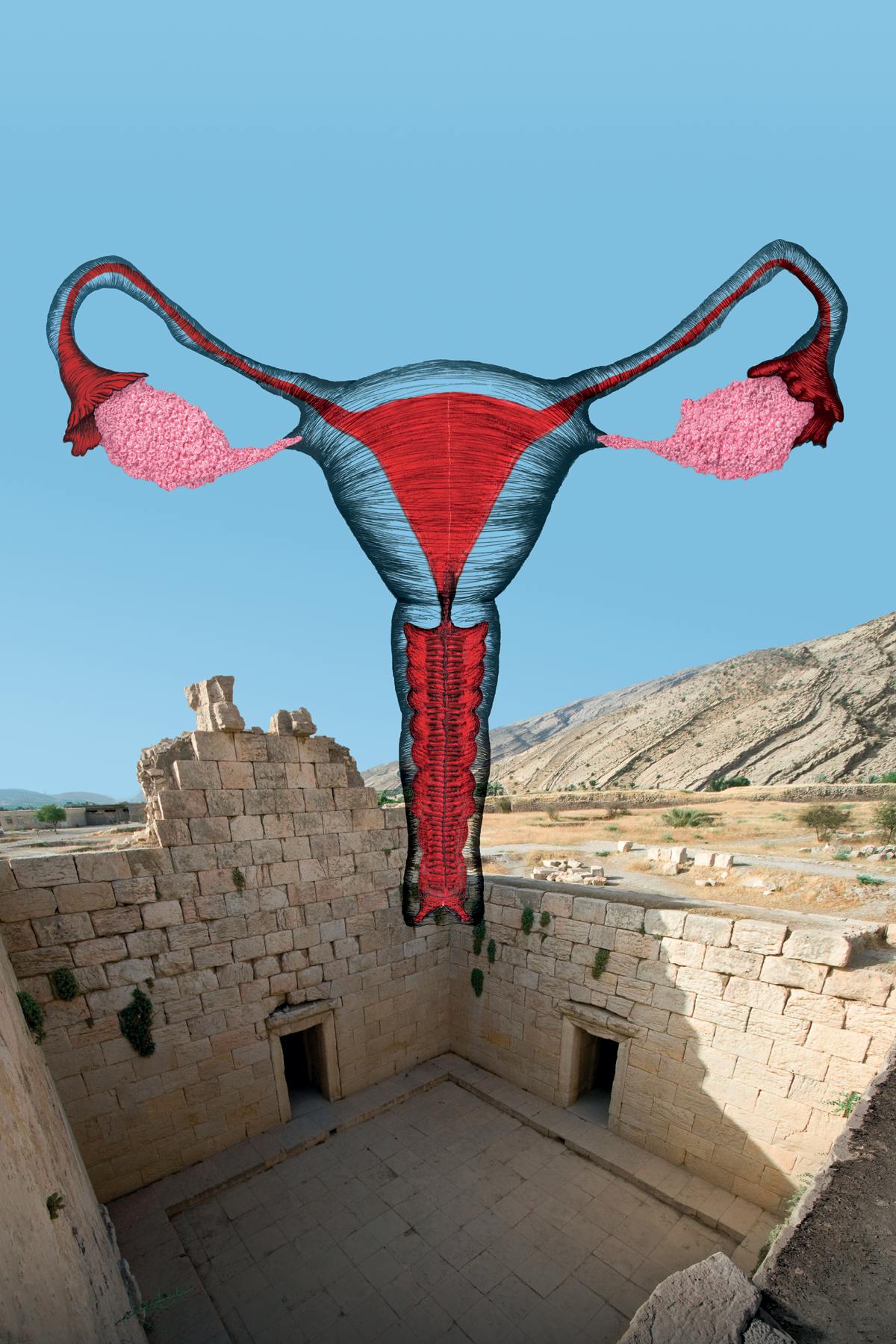 Koushna Navabi (b.1962, Tehran) is an Iranian-born American-British artist. She completed her MA in Fine Arts at Goldsmiths College, University of London and now lives and works in London.
Navabi's practice encompasses sculpture, installation, and painting with a focus on textiles. Her wry use of "feminine" techniques explores the interplay between the personal and the socio-political utilizing an expressively ironic code that draws heavily on cultural myths around Orientalism and gender identity.
The work, with its distinct focus on the three-dimensional form interlaces sexuality with politics, evoking tender, and sensual nuances of horror. She often combines textile media including traditional Persian kilims with sculpted or found objects, and her use of craft technique with its strong references to folkloric primitivism function to illuminate the dreadful alienation that hangs over so much of the work.
Navabi's work has been featured in selected group exhibitions including Stitched. Ordovas Gallery, London UK (2022); In the Artist's Room. Ordovas Gallery, London UK (2021) Crocodile Cradle. Peer Gallery, London UK (2021); O Sole Mio Issue 06. (Online exhibition) Parasol Unit (2020); The Spark is You. Parasol Foundation. Parasol Unit, London, UK (2019); The Spark is You. Parasol Foundation. Collateral exhibition at Venice Biennale, Venice, Italy (2019); In The Field of Empty Days. Los Angeles County Museum of Art. Los Angeles, CA (2018); Hiroshima Art Document, Hiroshima, Japan (2006). Craft. Richard Salmon Gallery, London & Kettle's Yard, Cambridge. (1998). The Whitechapel Open, London (1996).
Solo exhibitions include Koushna Navabi, Xerxes Gallery, London, UK (2009); Koushna Navabi, Percy Miller Gallery, London, UK (2001).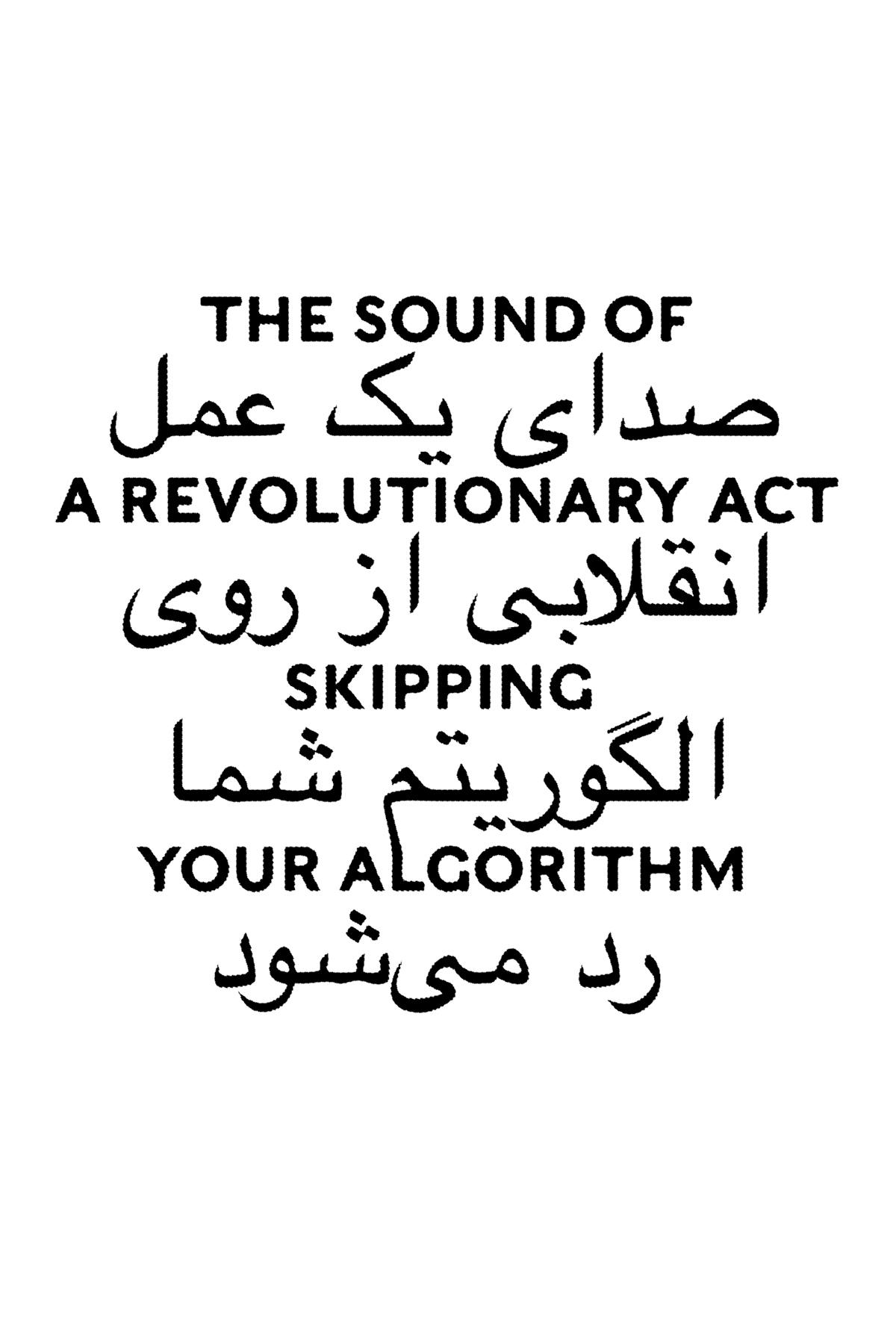 Anahita Razmi is a German Iranian visual artist who works with installation, sculpture, moving images and performance, often research-based and in collaboration. Her video, installation and performance works focus on issues of identity and gender and examine processes of cultural appropriation in which the meanings of existing images, artefacts and thus identities are put into question by situating them in another context. Razmi often uses strategies of disarrangement to consider structures of perception within consumer and pop culture against the background of contextual and geographical shifts between a 'West' and an 'East'. The Islamic Republic of Iran, with its current political and social conditions and relations, remains an open, ambivalent point of reference.
Razmi studied at Bauhaus-University Weimar, Pratt Institute New York and State Academy of Art and Design in Stuttgart. Her works have been exhibited at international institutions including, Museo Jumex, Mexico City; Halle 14, Leipzig, Zacheta National Gallery of Art, Warsaw; Kunstraum Innsbruck, Austria; Sazmanab Center for Contemporary Art, Tehran; Kunsthalle Baden-Baden, Germany; The National Art Center; Tokyo, Kunstmuseum Stuttgart, Germany; and within the 55th Venice Biennale.
She has been the recipient of the Goethe at LUX Residency, London (2018), the Werkstattpreis of the Erich Hauser Foundation (2015), the MAK-Schindler Scholarship, Los Angeles (2013) and the Emdash Award, Frieze Foundation (2011).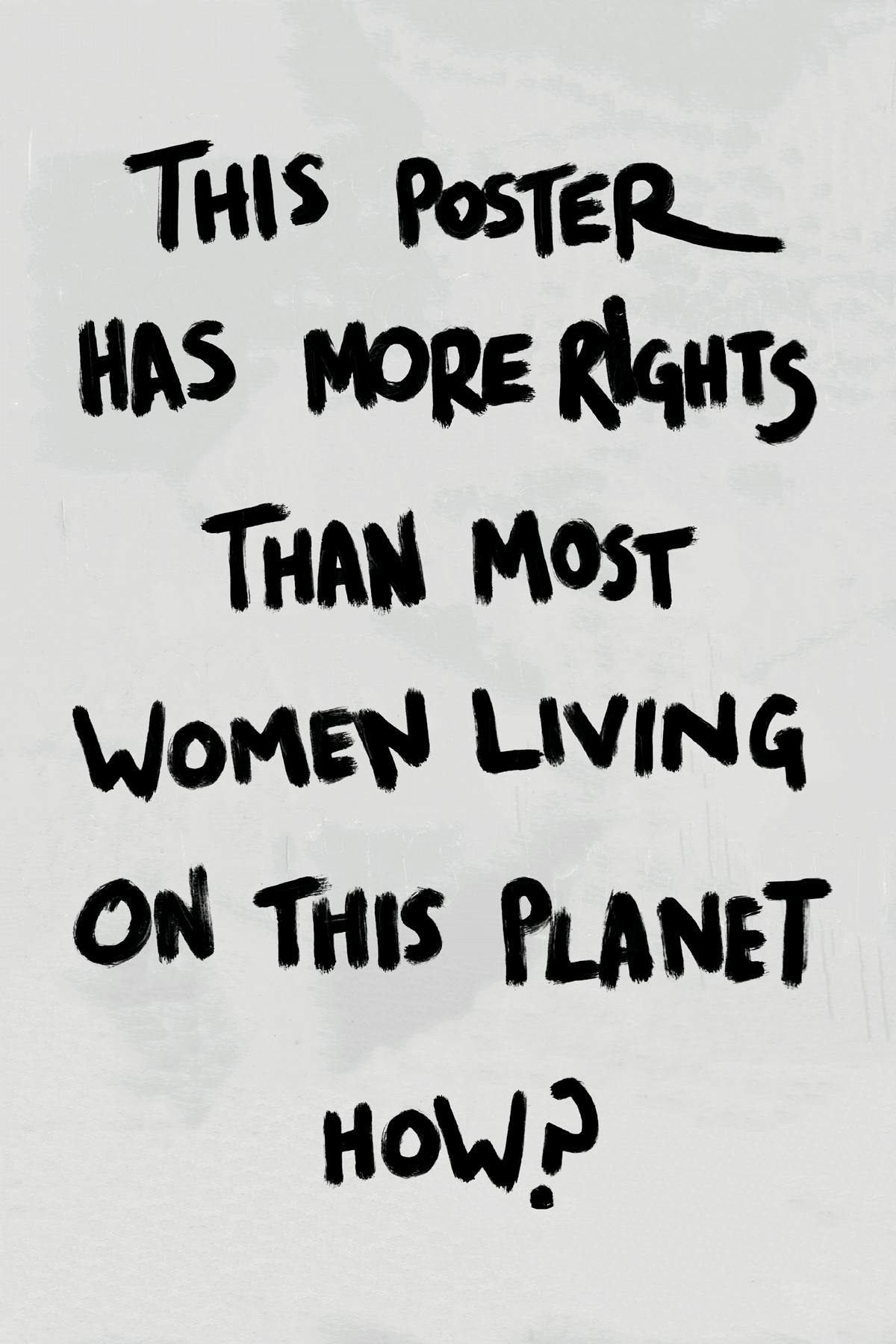 Abbas Zahedi (b.1984, London, UK), studied medicine at University College London before completing his MA in Contemporary Photography: Practices and Philosophies at Central Saint Martins in 2019. Abbas blends contemporary philosophy, poetics, and social dynamics with performative and new-media modes. With an emphasis on how personal and collective histories interweave, Abbas makes connections whenever possible with people involved in the particular situations he focuses on.
Selected exhibitions include: Metatopia 10013, Anonymous Gallery, New York (2022); The London Open 2022, Whitechapel Gallery, London (2022); Postwar Modern, Barbican, London (2022); Testament, Goldsmiths CCA, London (2022); Temporary Compositions, Gallery 31 Somerset House, London (2021); Yarmonics 2021, Great Yarmoth, UK (2021); D.E.VALUATION, Mécènes du Sud, Montpellier (2021); 11 & 1, Belmacz, London (2021); Governmental Fires, FUTURA, Prague (2021); In Hindsight…, Bladr, Copenhagen (2020); Ouranophobia SW3, Chelsea Sorting Office, London (2020); How To Make A How From A Why?, Fire Station, South London Gallery, London (2020); Degree Show, Central Saint Martins, London (2019); The Age of New Babylon, Lethaby Gallery, London (2018); Diaspora Pavilion, (ICF), Wolverhampton Art Gallery (2018); appetite, Apiary Studios, London (2018); Diaspora Pavilion, (ICF), Palazzo Pisani a Santa Marina, Venice (2017); rb&hArts, Royal Brompton Hospital, London (2008).
Selected interventions, projects and performances include: Frieze Artist Award commission, London, (2022); Sonic Support Group, with Neurofringe (2020 – ongoing); Radio Amnion, Technical University of Munich (2021); Becontree Forever, Create London (2021); Brick Lane Foundation, Whitechapel Gallery (2021); A Case of Med(dling)tation, Performance Exchange at Belmacz (2021); To The Sour Sowers, The Mosaic Rooms, London (2021); The Urgency of The Arts Assembly, Royal College of Art (2021); Soul Refresher, Brent Biennial, London Borough of Culture (2020); Long Table: Lament, South London Gallery (2020); AMRA, Spike Island, Bristol (2019); Rose & STEMM, Guest Projects, London (2019); Outset Grant Ceremony, Royal Academy of Arts, London (2019); The Boulevard, Tate Britain, London (2018); Studio Jum'ah, Tate Exchange, London (2018); #FakeBooze, Diaspora Pavilion, Venice (2017).
Abbas has been the recipient of numerous awards including: the Paul Hamlyn Foundation Awards for Artists (2021); the Serpentine Galleries' Support Structures for Support Structures (2021); Artangel, Thinking Time (2020); Jerwood Arts Bursary (2019); Aziz Foundation Academic Scholarship (2018); and Khadijah Saye Memorial Fund Scholarship (2017).
Abbas is an associate lecturer at the Royal College of Art (London), as well as teaching at universities across the UK and abroad.
Institutions
We are working closely with one of the founding members of the Plus Tate group in approaching leading UK institutions who will bridge the dialogues with their communities, and to maximise our outreach. The collaborating institutions will present the works on roadside billboards and poster plinths associated with their ongoing marketing activity. To date we have the pleasure in announcing our collaboration with Fruitmarket (Edinburgh), Hepworth Wakefield (Wakefield/Leeds), Kettle's Yard (Cambridge) and Artes Mundi (Cardiff). 
Outside of the UK, we are delighted to partner with the Irish Museum of Modern Art (IMMA) in Dublin and Maison Européenne de la Photographie (MEP) in Paris. The project – in the form of a city-wide poster campaign – will also take place across the city of Venice coordinated by Luca Berta, director of Venice Art Factory, and Contemporis ETS.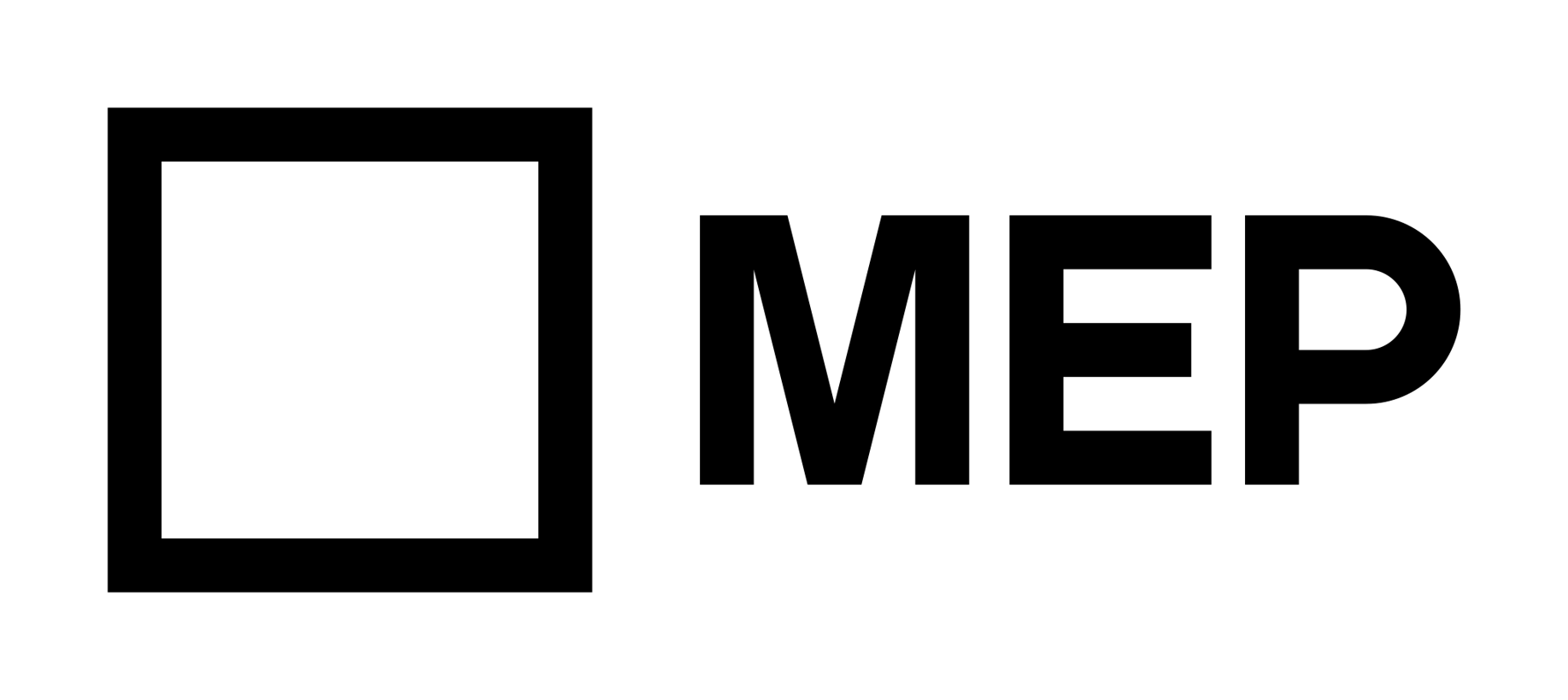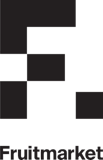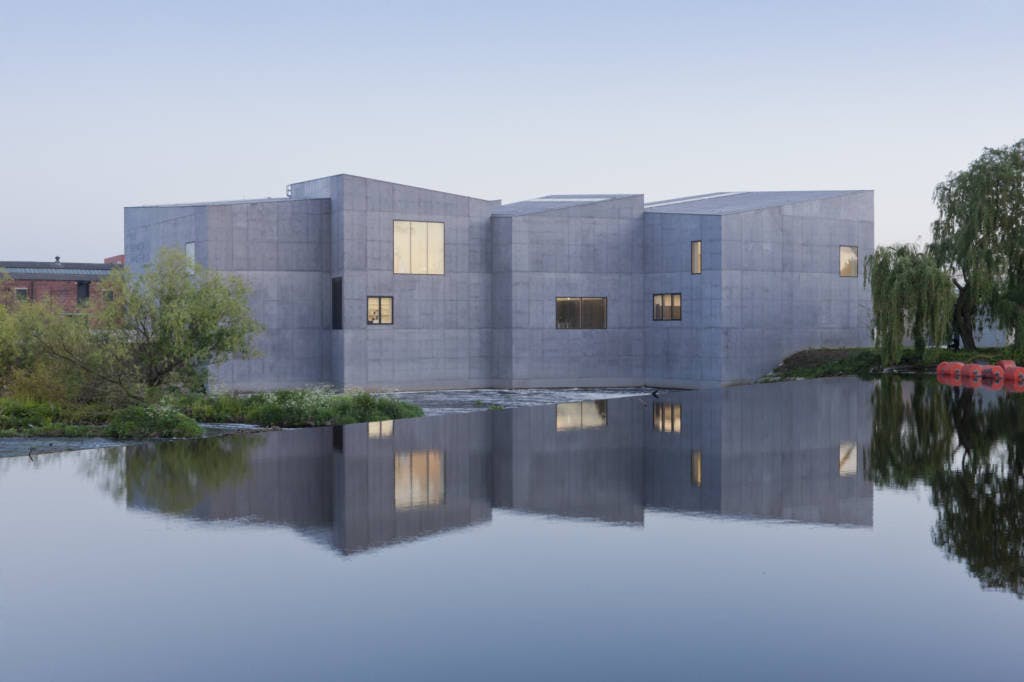 12 November 11.30am–2.45pm, Wakefield
The Hepworth Wakefield will host an afternoon of film screenings from female Iranian filmmakers Nikta Mohammadi, Niki Kohandel, Roya Keshavarz, Pegah Ahangari and Maryam Tafakory.
This event is followed by a panel discussion and Q&A surrounding the urgent situation in Iran, Iranian women in film, and navigating the art world and film industry as a woman from the MENA region (Middle East and North Africa). The panel will include the filmmakers featured in this screening, in conversation with academic, artist and curator, Dr. Azadeh Fatehrad.
Coinciding with this event, our posters will be on display inside the Hepworth Wakefield building and across the city in Leeds.
Event Schedule
11.30am: Introduction
12.00 – 1.10pm: Screenings
Windcatcher & Gargoyles (2022, 20'), dir. Nikta Mohammadi
The Sparrow is Free (2020, 15'), dir. Niki Kohandel
Light Leaks Through My Wounds (2023, 6'), dir. Roya Keshavarz
I'm Trying to Remember (2021, 15'), dir. Pegah Ahangari
Irani Bag (2021, 8′), dir. Maryam Tafakory
1.10 – 1.30pm: Break
1.30 – 30pm: Panel Discussion and Q&A
About The Hepworth Wakefield The Hepworth Wakefield was founded in May 2011. Named after Barbara Hepworth, one of the most important artists of the 20th century who was born and brought up in Wakefield, the gallery presents major exhibitions of the best international modern and contemporary art and has dedicated galleries exploring Hepworth's art and working process.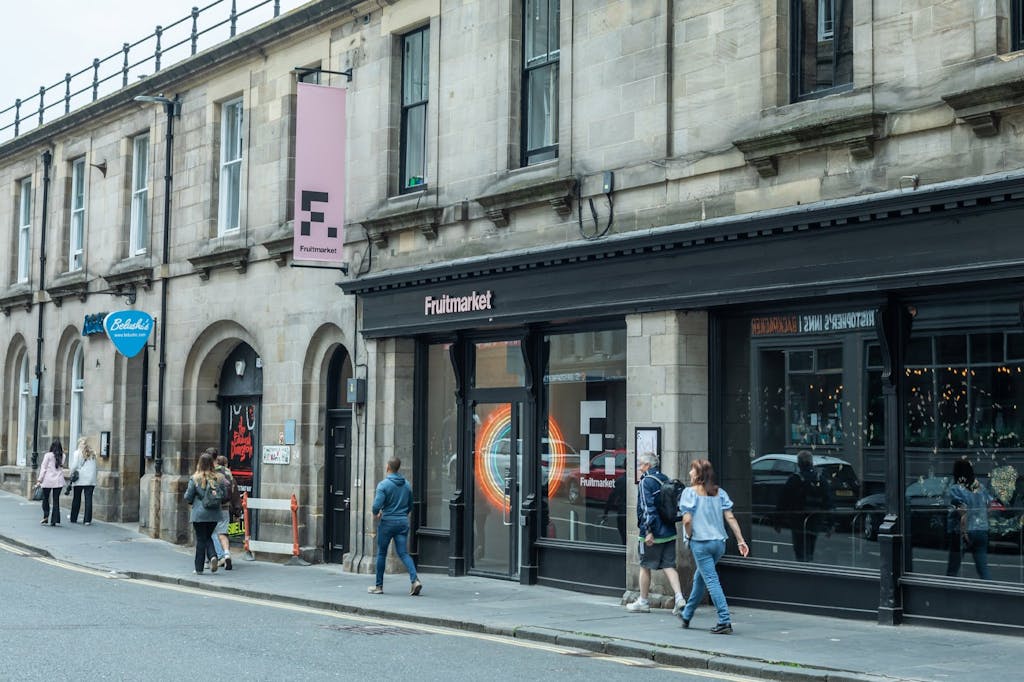 16 September 7–9.30pm, Edinburgh
Join Fruitmarket in Edinburgh for a screening event to raise awareness about the ongoing uprising in Iran and celebrate a life lost too soon to injustice and discrimination.
A year on since the death of Jina Amini who died in police custody after being arrested by Iran's "morality police" for failing to properly cover her hair. Woman Life Freedom Edinburgh have organised a screening event to raise awareness about the ongoing uprising in Iran and celebrate a life lost too soon to injustice and discrimination.
About Fruitmarket A free, public space for culture in the heart of Edinburgh, Fruitmarket provides inspiration and opportunity for artists and audiences. Fruitmarket creates a welcoming space for people to think with contemporary art and culture in ways that are helpful to them through world-class exhibitions, commissions, publications, performances, events and engagement activities.
About Woman Life Freedom Edinburgh Woman Life Freedom Edinburgh are a collective of professionals, academics, activists, and artists based in Edinburgh, Scotland, wanting to raise local awareness of the "Woman, Life, Freedom" uprisings in Iran and share information about the associated events organised in Edinburgh and other parts of Scotland.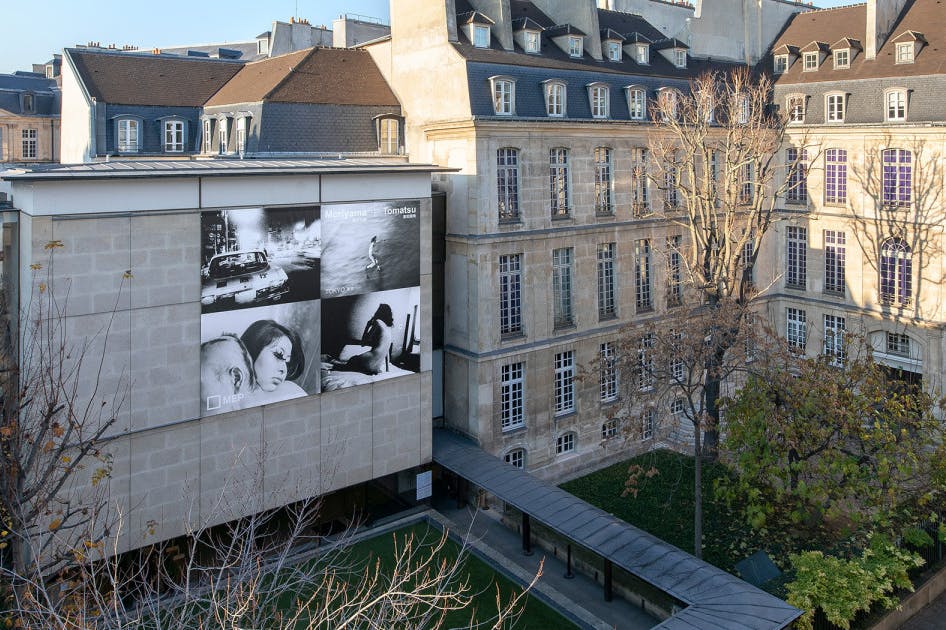 16 September 2-6pm (CEST), Paris
La MEP hosted a series of memorial events on 16 September to honour the one year anniversary of Jina Mahsa Amini's passing in Paris.
The programme included:
Le Laser Vert (15min) A film by Jeanne Grouet & Sajede Sharifi, followed by discussion with Massoud Salari, journalist (40 min)
The Art of Living in Danger (87 min) A film by Mina Keshavaz, followed by discussion with Bahar Makooj (40 min)
About La MEP Since opening in 1996, the MEP remains the primary French institution dedicated to photography in all its forms. Including a world-class collection of photographic prints and artists films from the post-war period, and one of the largest specialised research libraries in Europe, the MEP is without equal in Paris.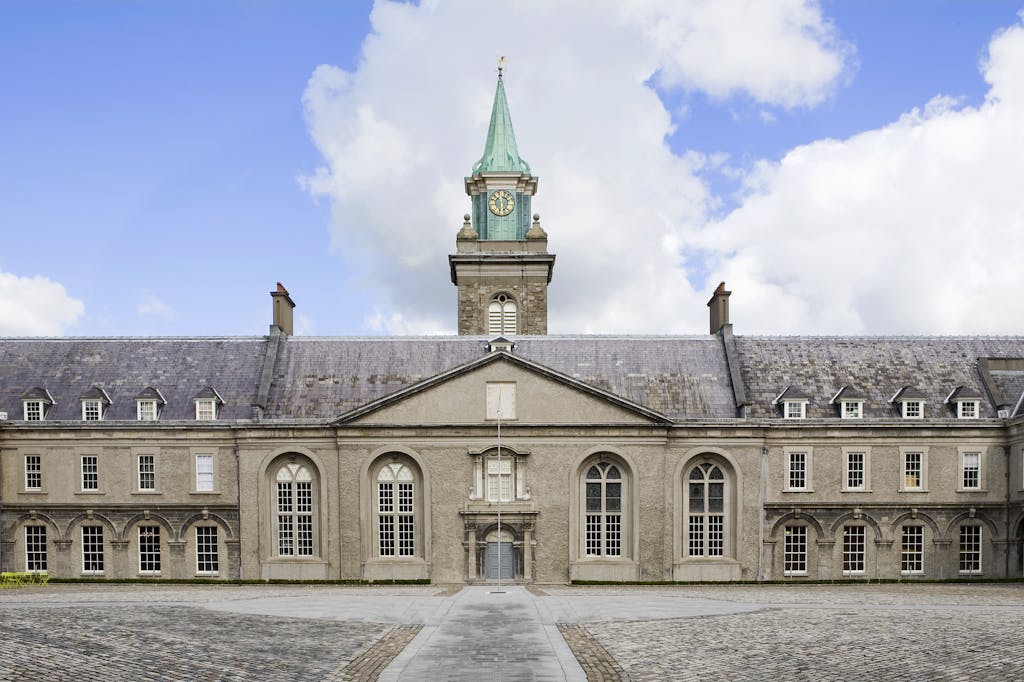 IMMA – Dublin
September
30 July
20 August
IMMA hosted an Iranian film screening on 30 July featuring two films by female Iranian filmmakers - I'm Trying to Remember by Pegah Ahangarani and How Dare You Have Such a Rubbish Wish by Mania Akbari. Professor Roja Fazaeli, Professor of Law and Islamic Studies at the Irish Centre for Human Rights and University of Galway presented a talk on pre and post-revolutionary Iran.
On 20 August, IMMA will present an Iranian film series featuring artist-filmmaker Atoosa Pour Hosseini. Her work, which is influenced by historical avant-garde cinema, explores questions about illusion, reality, and perception through the media of film, video, installation and performance art. She works with the material textures of 8mm film as well as digital processes to explore layers of space and time, superimposing imagery and creating entrancing patterns of repetition with startling interruptions. The programme features five film works by Pour Hosseini: Mirage (2015), Refining the Senses (2017), Gleanings (2017), Antler (2018) and The Golden Mask (2020).
We are excited to launch our poster campaign in Dublin in collaboration with IMMA this September.
About IMMA IMMA connects audiences and art, providing an extraordinary space where contemporary life and contemporary art connect, challenge and inspire one another. IMMA shares, develops and conserves the Irish National Collection of Modern and Contemporary Art for now and for the future.
Supporters
Anonymous
Nadine Knotzer
Jeremy Sandelson and Cecily Engle
Jane Barclay
Jamie and Helene Walton
Nicholas Berwin
Resources
There are more ways to show solidarity besides making a donation to the Artists For Woman, Life, Freedom project. We have compiled a list of ongoing campaigns, useful guides and insightful literature for you to take part in the bigger conversation by learning more about the Woman, Life, Freedom revolution. 
London joint rally and hunger strike 
Organised by Iranian and Ukrainian activists Stage of Freedom, Support Ukraine London, Vahid Beheshti and Women Fight 4 UA in a demonstration against the brutality of the Russian and Iranian regimes on Saturday 25th March 2023.
A non-profit, human rights organisation based in Norway with members inside and outside. As a member of the World Coalition against Death Penalty (WCADP), IHR aims to create an abolitionist movement in Iran by increasing awareness about the death penalty.
IHR Report on Women and the Death Penalty in Iran: 2010-2021
Woman, Life, Freedom Open Letter on Iran
A global action in solidarity with Iranian women and girls with an open letter from international women leaders and advocates urging UN member states to remove the Islamic Republic of Iran from the Commission on the Status of Women.
Donate
All online donations are administered by our UK registered charity partner, The OMID Foundation, who will process the payments on our behalf. The OMID Foundation strengthens the emotional and life-skills capabilities of young women from the Persian speaking world, in order to remove barriers to education, provide access to opportunities, and facilitate their integration into society.
Your full donation with no deductions will be passed on to Artists For Woman Life Freedom. If you are a UK taxpayer, please remember to Gift Aid your donation which will enable us to get an extra 25% on your donation.
Hadi Falapishi
Koushna Navabi
Anahita Razmi
Abbas Zahedi